How to verify Custom Events in Facebook Events Manager
If you are sending custom events to Facebook, you'll need to verify them in Facebook business manager. This is a security feature Facebook has implemented. Depending on your Elevar setup you may encounter this. The most common custom events that we pass to Facebook include View Catergory and Upsell Purchase.
Access Facebook Business Manager
Login to Facebook Business Manager and select your dataset in the Data Sources list.
Click Verify from the warning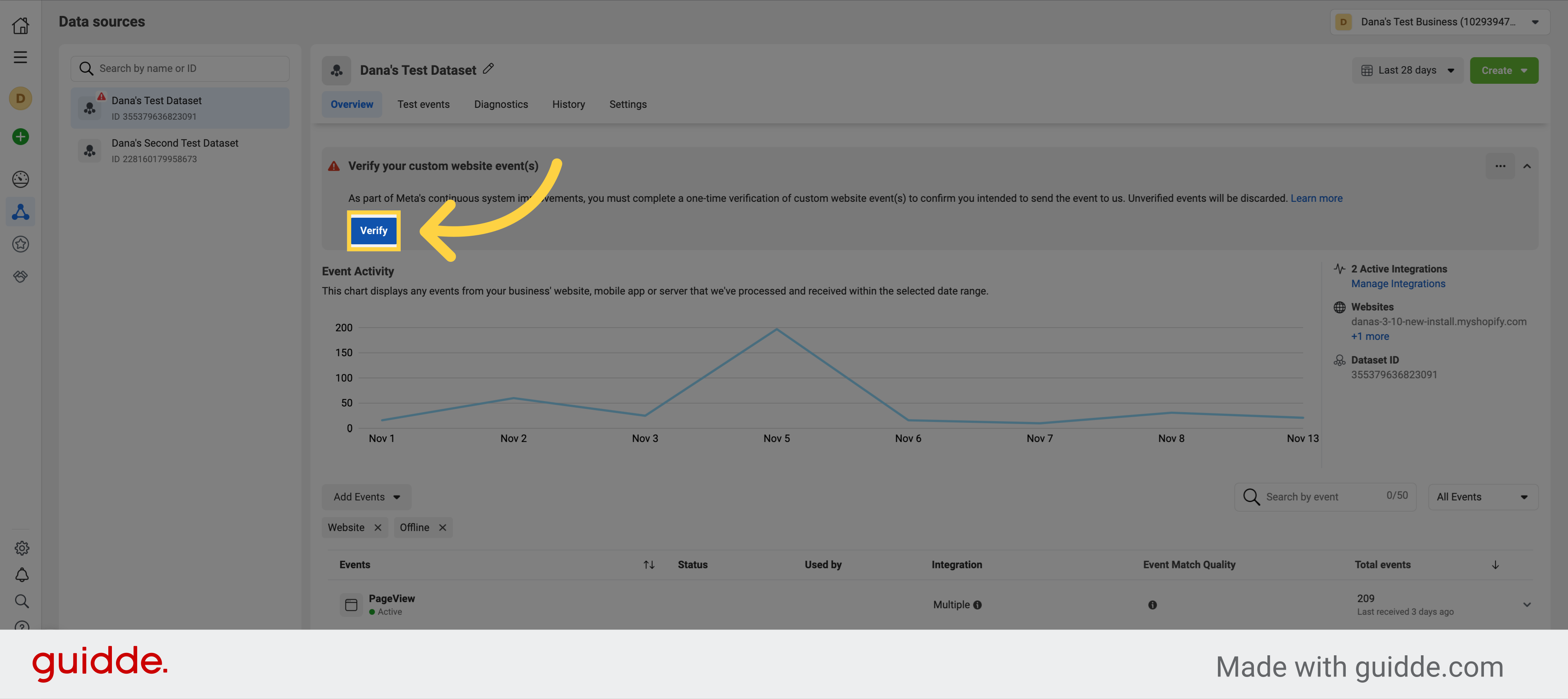 Verify the custom events you are sending
Verify any custom events you are sending. Custom events sent from Elevar typically include ViewCategory and Upsell Purchase.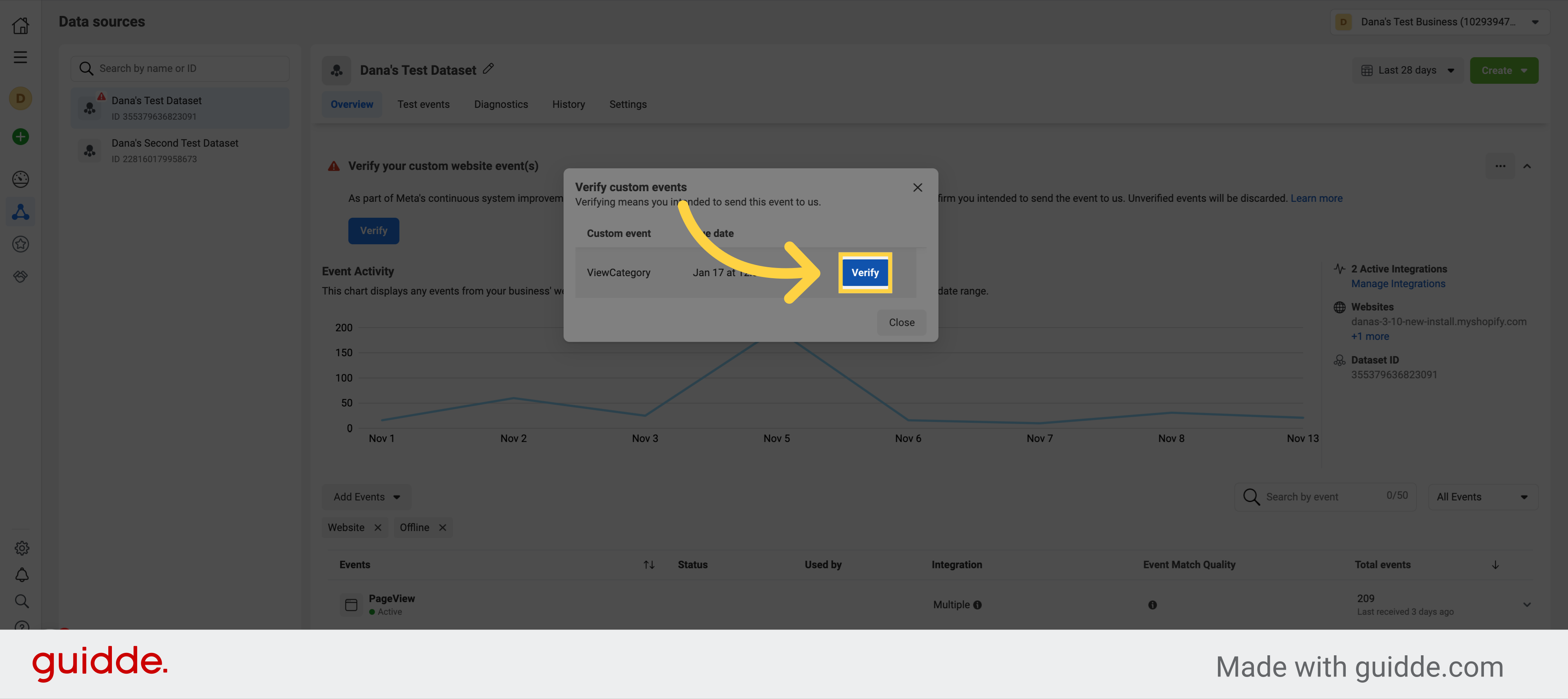 Click "Close"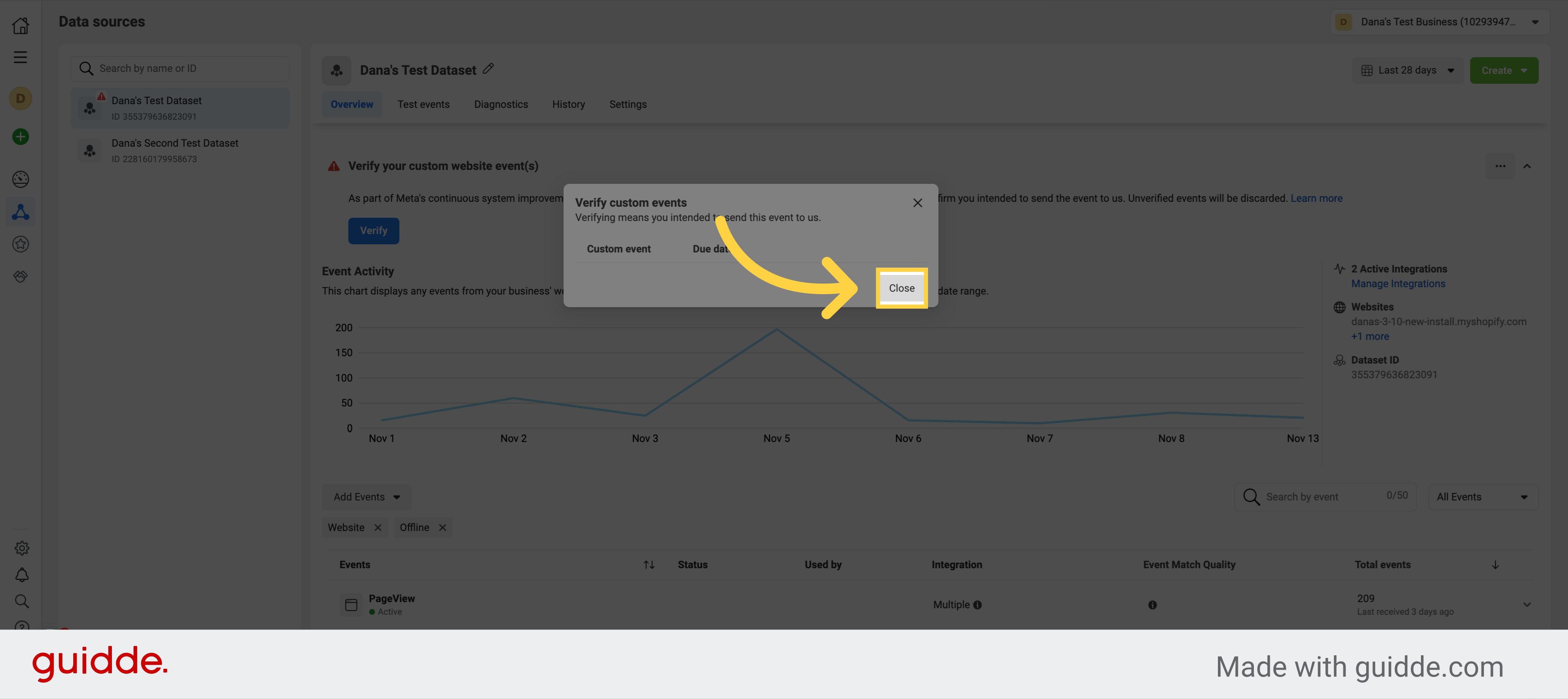 All set!
---