How to Create Google Ads Non-Purchase Conversion
See where to get your conversion label to plug into your Google Ads Non-Purchase Conversion Tag
Step 1: Go to AdWords > Tools > Conversions
Step 2: Create a New Conversion
Step 3: Complete Conversion Details
Step 4: Paste Conversion Label into Add to Cart GTM Tag
Step 1: Go to AdWords > Tools > Conversions
Step 2: Create a New Conversion
Once inside of conversions then click "Create" new conversion:
Step 3: Complete Conversion Details
These settings will be unique to your requirements. For example, a last-click or a position-based attribution model.
Once you save and continue then continue to get your conversion label when you implement via GTM:
Copy the conversion id and label to input into GTM.
Step 4: Create the non-purchase conversion tag
For example: AddToCart Conversion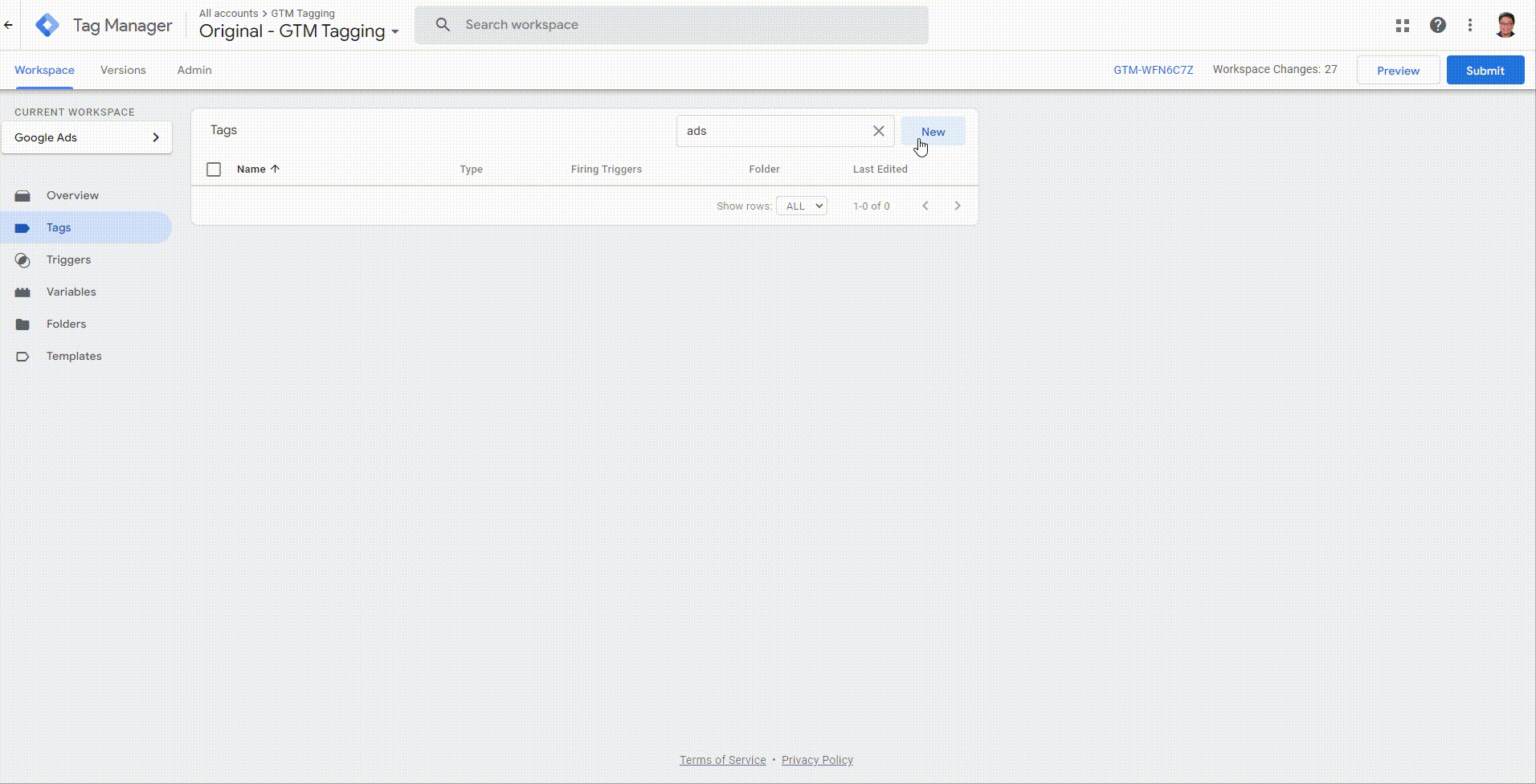 📘

Notes:

The "conversion value" field is optional for non-purchase conversions.
You'll need to add the correct trigger based on what conversion tag it is for (e.g., All Pages, Event - begin_checkout, Event - view_item, etc.,)
Repeat the process if you'd want to add a different conversion.
For Page view conversion, do not add the currency code since the currency code will be available on all pages.
📘

Worried You're Making Decisions on Data You Can't Trust?

Check out our blog and discover Shopify Optimization & Analytics Tips from Elevar's data experts.
Updated about 1 month ago
---