How to find your Sendlane Tokens
1. Navigate to your Sendlane dashboard.
https://app.sendlane.com/dashboard
2. Click here.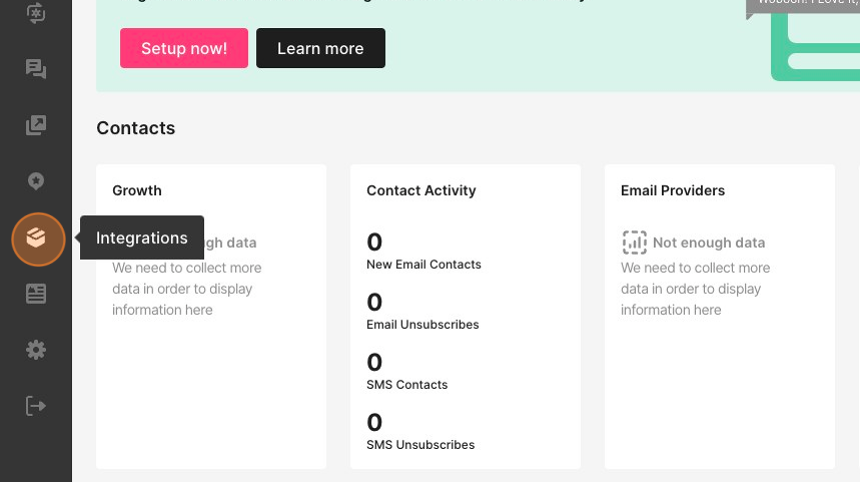 3. Click "Connect"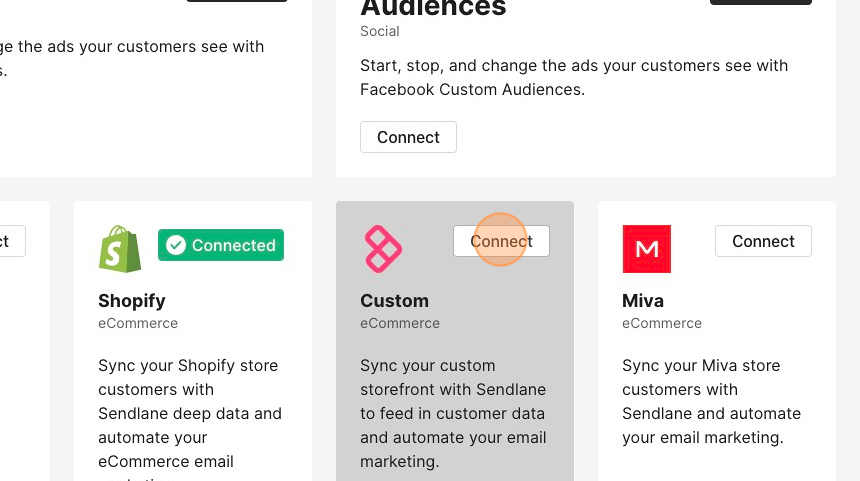 4. Click "Configure"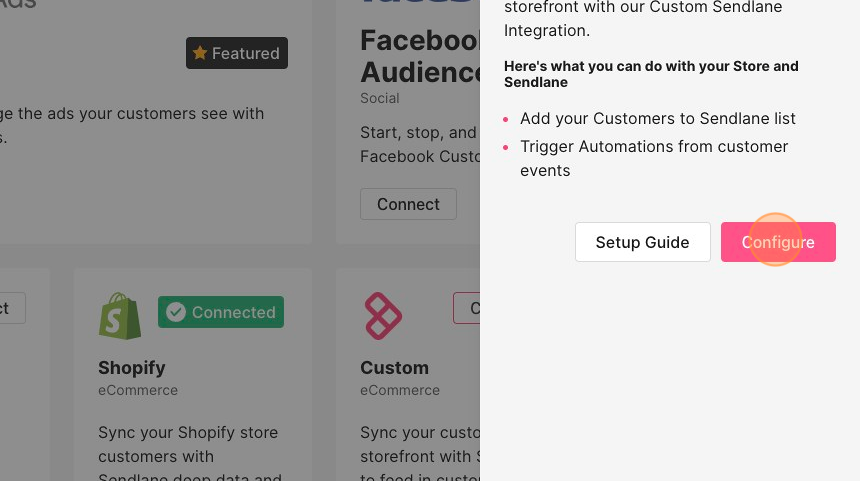 5. Click here.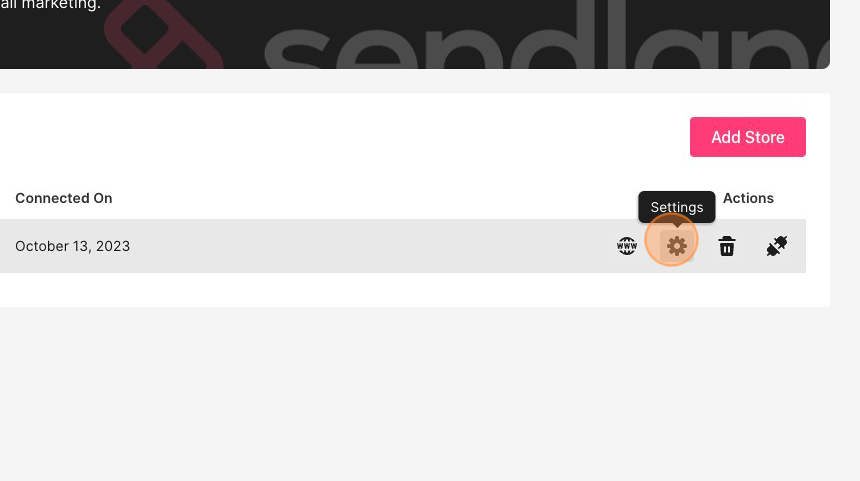 6. Copy the token value and save it for later. This is your Sendlane token.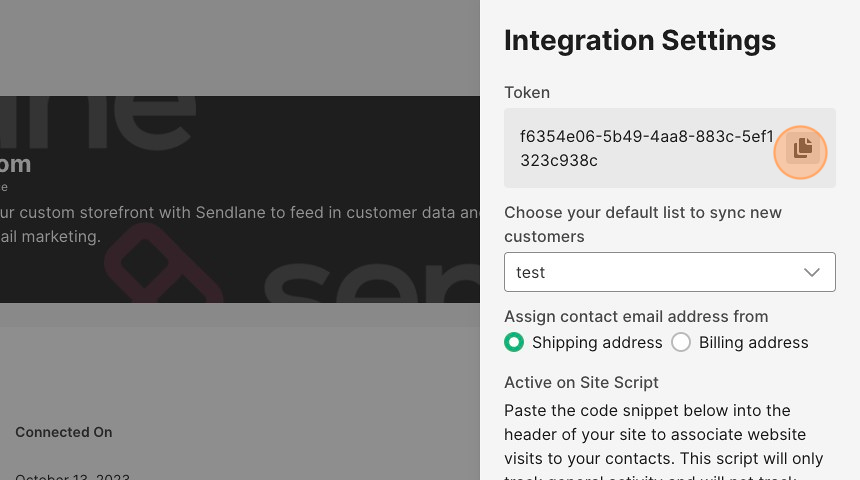 7. Click "Cancel"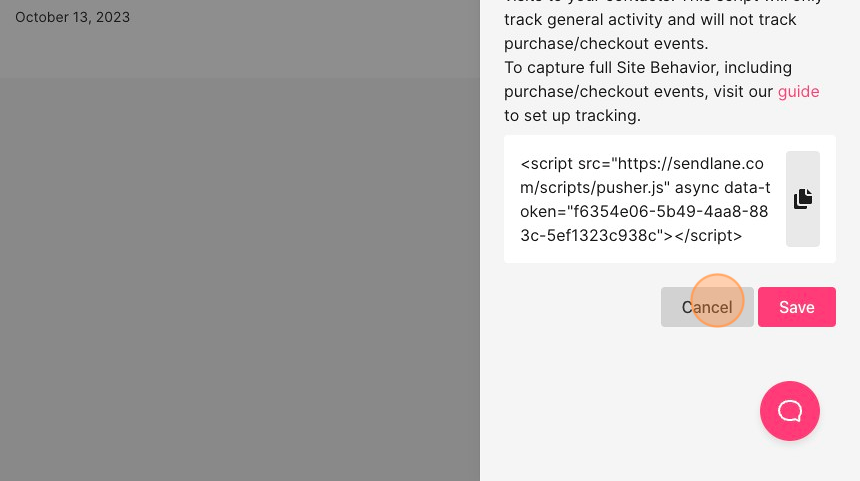 8. Click the settings icon.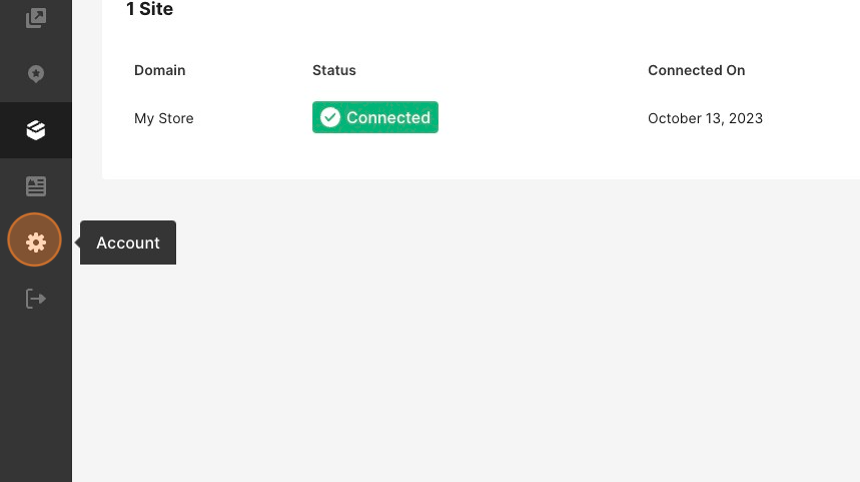 9. Click "API"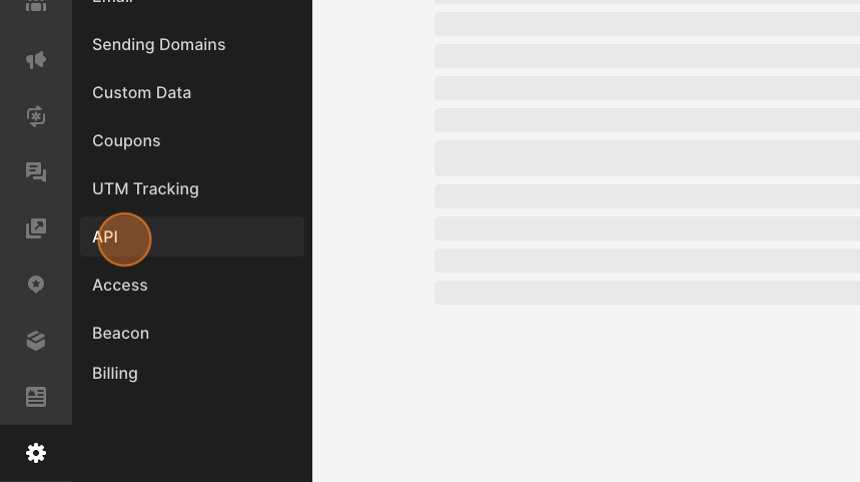 10. Click "API Token"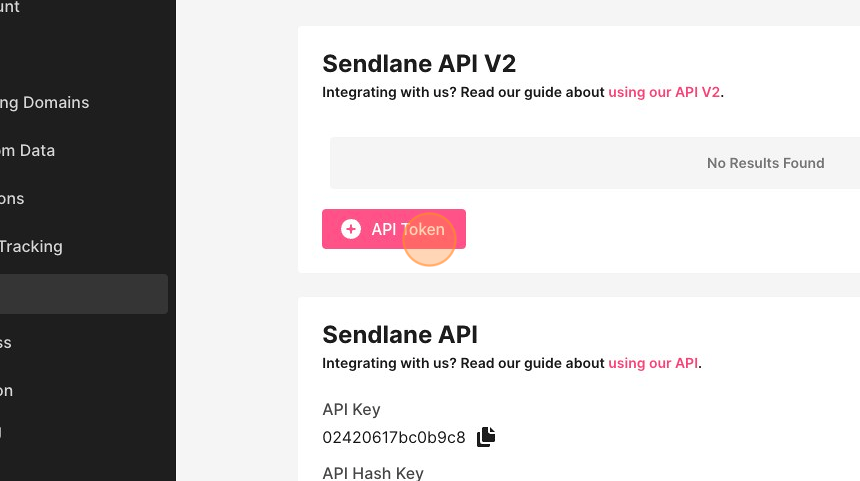 11. Click this text field.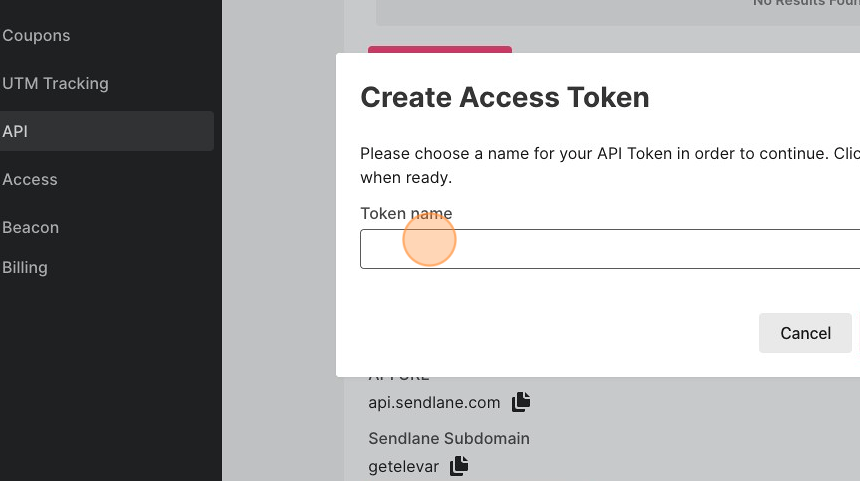 12. Type "Elevar"
13. Click "Create"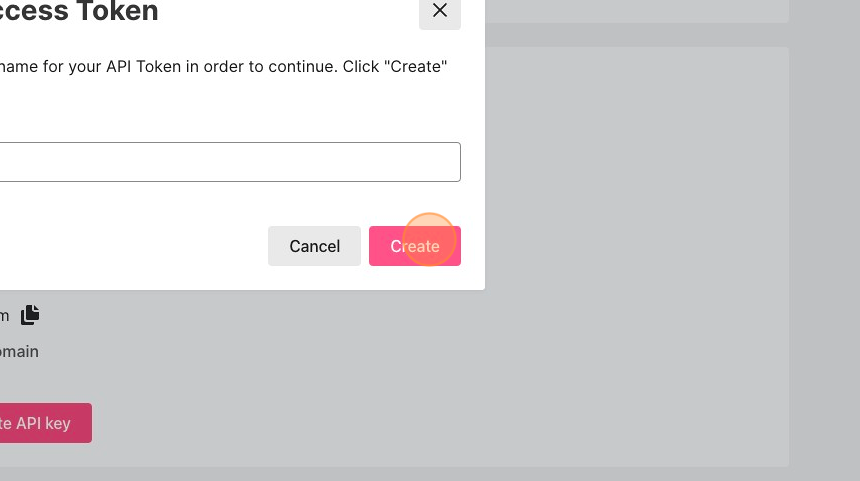 14. Click "Copy API Token". This is your API V2 token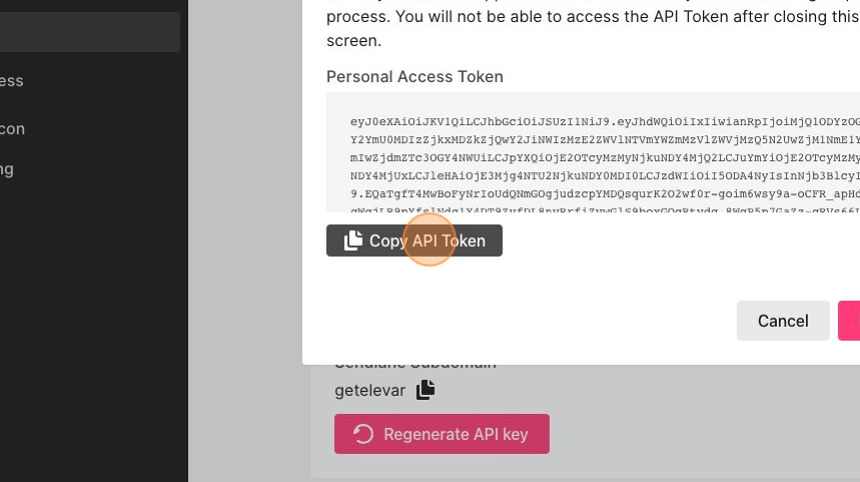 15. Click "Done"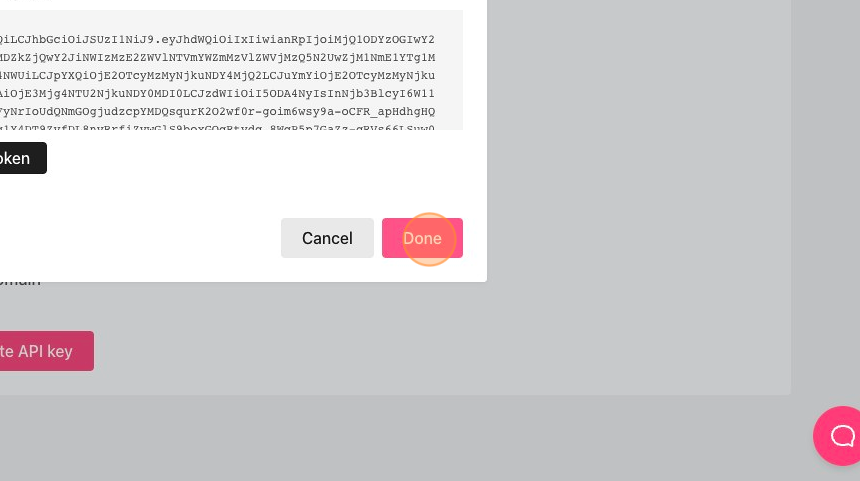 ---